Decode your cosmetic products
Labelling: mandatory information
The European Cosmetic Regulation No. 1223/2009 applies to finished cosmetic products, and sets out obligations for placing a cosmetic product on the European market. Article 19 of the European Cosmetic Regulation n° 1223/2009 defines the labelling rules.
The following mandatory information must be printed on the product "in indelible, easily legible and visible characters":
1- Name and address of the Responsible Person (RP): this is the person, natural or legal, established in the European Community who guarantees that the cosmetic product complies with Cosmetic Regulation 1223/2009, and that it is safe to use.
2- Country of origin
3- Nominal content: it must appear in grams (g) or millilitres (ml).
4- Minimum durability date (MDD) & Post-opening period (POP):


  If the date is < or equal to 30 months, with the date next to the symbol.

If the date > 30 months, this picto indicates the Period After Opening (PAO).
Some products do not have a DDM or PAO, such as single-dose products or perfumes (products that do not present a risk of degradation due to their high alcohol content).
5- Special precautions for use and warnings according to the type of cosmetic product, its composition and its use.
6- Batch number.
7- Product function: this must be clearly indicated to avoid any error in use.
8- List of ingredients: also known as the INCI list, it indicates in descending order of weight (with the exception of ingredients present at less than 1%), the names of the ingredients used in the product's formula.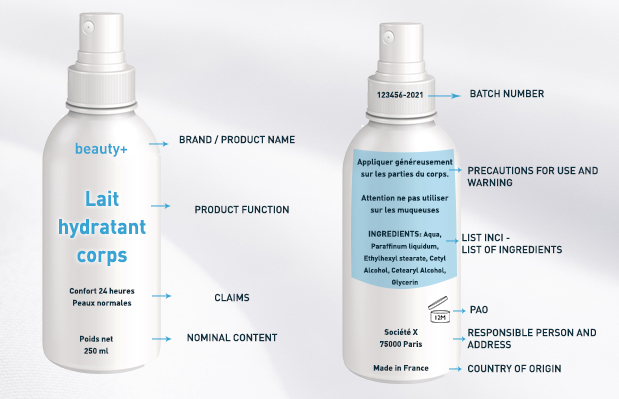 labels, logos and claims: how to find your way around!
Animal testing: Ban in Europe!
The cosmetics industry is a pioneer in Europe on the issue of banning animal testing.
– Since September 2004, animal testing of finished cosmetic products has been banned in the European Union.
– Since March 2009, animal testing of cosmetic ingredients has been banned in the EU.
The European Cosmetic Regulation is very clear and unambiguous, raw materials used in cosmetic products as well as finished products may not have been tested on animals. The claim "Not tested on animals" is therefore prohibited because it is not possible for manufacturers to claim compliance with the law without confusing the consumer by suggesting that other cosmetic products could be tested on animals.
On the other hand, animal testing remains authorised for regulations other than cosmetics: medicines and REACH.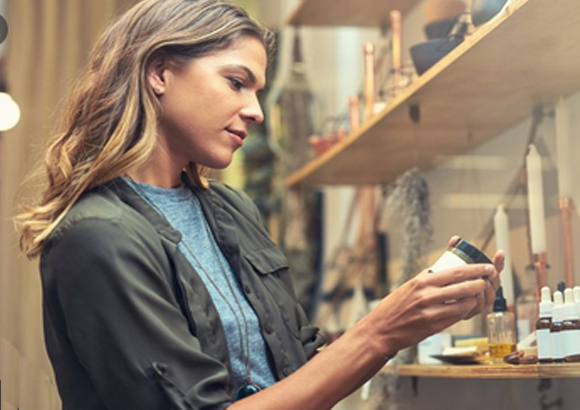 Don't confuse Vegan with Organic!
Vegan cosmetics
Vegan cosmetics define products that are free of ingredients of animal origin and as such are not tested on animals. These are the basic criteria to qualify a product as "vegan" to which additional criteria/requirements can be added as there is no official certification. The vegan or cruelty free labels therefore only focus on animal welfare and not necessarily on organic.
There is no "common" standard or label for vegan. Each private label and each marketer can impose its own criteria according to very different specifications and conditions.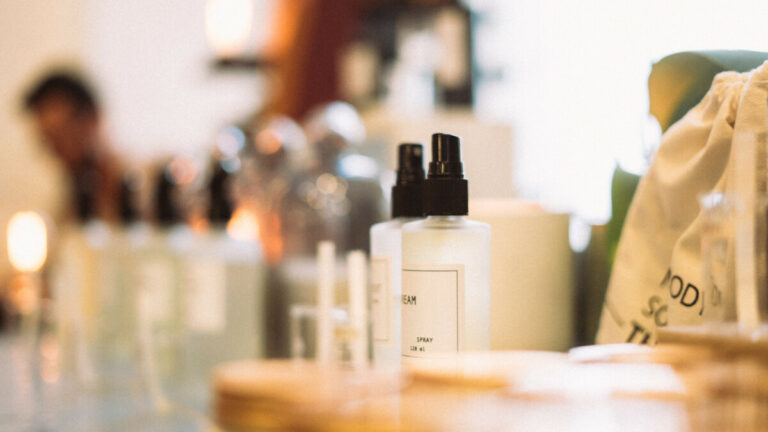 Natural and organic cosmetics
Why do some organic or natural products not refer to the ISO 16128 standard while others do?
The international standard ISO 16128 is a tool for verifying and calculating the naturalness indices of ingredients and/or the final product formula. It establishes four categories of ingredients: natural, of natural origin, organic, of organic origin, gives the definitions and the method for calculating the index. Brands can use this standard to calculate the percentage of naturalness of their ingredients or finished product and then communicate this information on the packaging. It is therefore not mandatory to use this standard.
On the other hand, to be qualified as natural, a product must be composed of at least 95% of natural ingredients (and the 16128 standard is one of the means to calculate this percentage).
Or contain 100% certified organic ingredients;
Either be certified "organic" by a certification body or comply with an equivalent specification in terms of composition and content of organic ingredients.